ILARIA
Growing up in the artistic Milano of Anna, graduate in Political Science, Ilaria, Anna's daughter, began working with her mother in the first half of the 1990s with a collection of bags to complement the fashion jewelry proposals already created together.
In the following years mother and daughter collaborate on the different collections and extend the distribution to foreign countries, always managing to maintain the artisan origin.
Over time, the workshop in Via Gesù 15 becomes a Milanese lounge, where the affectionate high society ladies of Milano spend time to chat over coffee or a glass of prosecco, depending on the time of day.
After the premature passing of Anna, wanting to realize her dream, in 2018 Ilaria, who took the reins of the company, opened the confines of the workshop on Via Gesù, creating the current showcase that keeps the original atmosphere inside.
In homage and in memory of Anna, Ilaria also maintained the name MARINA FOSSATI by ANNA TARABELLONI.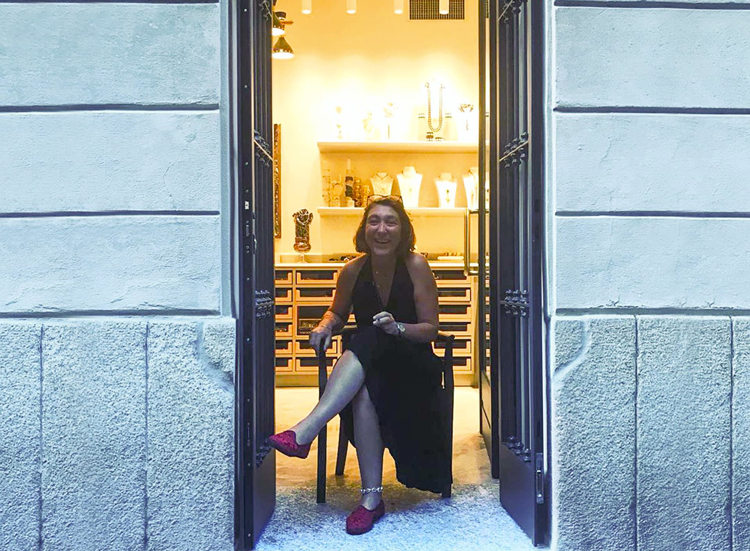 Ilaria